KISS by Guillermo Calderon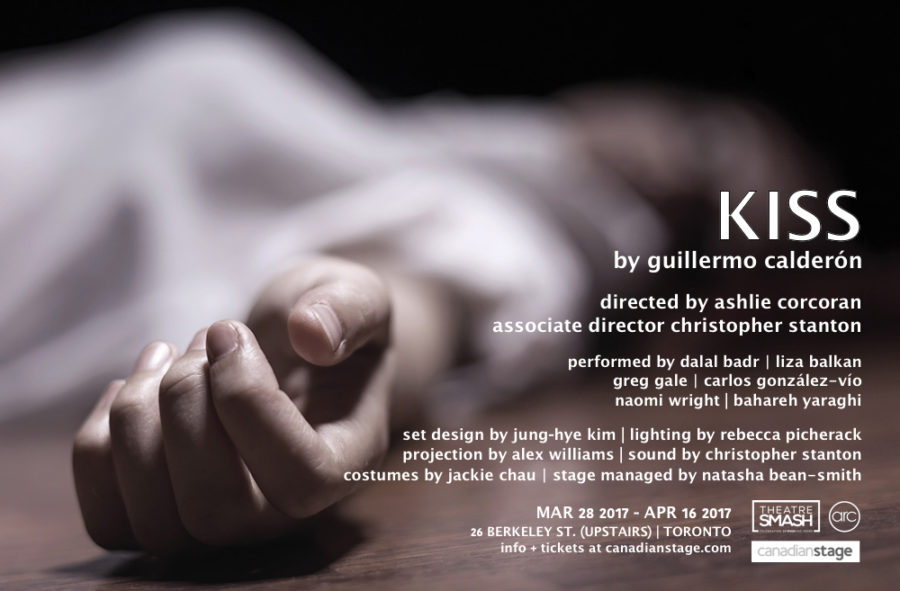 30 March 2017 (previews 28-29 March) at Berkley Street Upstairs Theatre | Canadian Stage
---
ARC and Theatre SMASH proudly present the North American premiere of KISS.
DIRECTED by Ashlie Corcoran
ASSOCIATE DIRECTOR Christopher STANTON
The creative team includes ARC Resident Artists Liza BALKAN, Jackie CHAU, Carlos GONZÁLEZ-VÍO, and Bahareh YARAGHI. They will be joined by Theatre Smash's Ashlie Corcoran, Dalal Badr, Natasha Bean-Smith, Peter Eaton, Greg Gale, Denyse Karn, Jung-Hye Kim, Rebecca Picherack, and Naomi Wright.
---
"[Calderon is] Chile's most acclaimed playwright-director of the last two decades" – L.A. TIMES