Join Us On World Theatre Day
Join ARC at a fundraiser for The CASA Award. This ground-breaking initiative is giving voice to vital works of women playwrights in South Africa.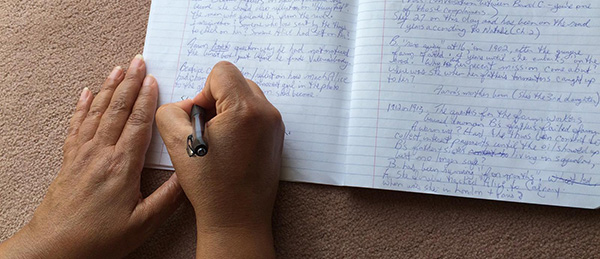 The Evening
ARC actors and special guests will be reading scenes from plays by South African Women. The evening will be directed by Aviva Armour-Ostroff.
Please join us on Monday March 27th—World Theatre Day—at 7:30 PM at the Factory Studio Theatre, 125 Bathurst Street.
Tickets are PWYC with a minimum donation of $20. Payable by cash or cheque at the door.
As space is limited, please reserve your tickets by emailing thecasaaward@gmail.com.
The CASA Project
Theatre, especially in developing countries, is an important and vital voice: advocating for change as it responds and reflects the world we live in.
In the summer of 2015, a group of Canadian playwrights attended the Women Playwrights Conference Cape Town, South Africa. Playwrights Beverley Cooper, Marcia Johnson, Sally Stubbs and Colleen Wagner were struck by how few African playwrights were represented. However, the handful of women playwrights who did attend were extraordinary, with unique and important stories to tell.
The CASA Project is a collaboration between the Playwrights Guild of Canada Women's Caucus and the African Women Playwrights Network in South Africa. We recognize that while playwrights everywhere struggle with their chosen careers, women playwrights in many countries such as India, Afghanistan, and South Africa have much bigger obstacles than ours in Canada.
The CASA Award
The CASA Project is currently partnering with ARC to raise $7000 for The CASA Award. This award will support and mentor a mid-career South African woman playwright who would benefit from financial and dramaturgical aid, allowing her time to write
Our goal is to raise $7000. For more information or to make a donation please go to The CASA Project
Do Your Part
You can follow our progress on Facebook.
Contribute to this amazing cause through our fundraising page at Canada Helps.
On March 27, 2017 come and hear some amazing work by the talented South African Playwrights:
Nadia Davids – award winning writer, teacher and theatre-maker. Her plays have been staged in Africa, Europe and the United States.
Lara Foot – multi- award winning playwright and director. Currently the artistic director of the Baxter theatre in Cape Town.
Genna Gardini – Named one of the Mail & Guardian's Top 200 Young South Africans
Amy Jephta – playwright, filmmaker, teacher, president of Women Playwrights International and the co-founder of the African Women's Playwright Network
Napo Masheane – is an award winning playwright, poet and performer. One of South African's leading black women theatre makers.
Jessica Sian – her debut play Klippies was nominated for three Off West End awards in 2015 including Most Promising New Playwright.
And from Zimbabwe, Thembelihle Moyo – writer, producer and founder of the Gitiz Arts Organization.