Creative team members Nick Blais and Jackie Chau take you behind the scenes to explore the design and creation of DISSIDENTS.
Nick Blais – Lighting & Immersive Design
DISSIDENTS is an exciting challenge for lighting design. The show, and our vision for it, calls for all the extremes in lighting design: It needs to be sparse and complicated, intimate and intense. The script is naturalistic in moments, but it also needs to suggest a complete mental and visual meltdown. We use low-light techniques to assist with projection and moments of harsh intensity to trap the audience in the space with us.
The team spent a week workshopping all the design elements where we discovered that each discipline was able to bring these moments to life, but together we were capable of creating something even more unique, impactful, and ultimately terrifying! Being able to spend a week with other designers, playing 'jazz' together with our elements, is a luxury with most productions, but it was absolutely effective/enlightening and it paved the way for our final approach to the show.
Each design element supports (literally and figuratively) the others, and ultimately the action, in ways that are surprising and exciting. Following the workshop, we knew our vision was possible, but there was still so much more to try, techniques to master. I am in awe of this team and their willingness to take creative risks together and come up with some insane stuff. I hope you enjoy it!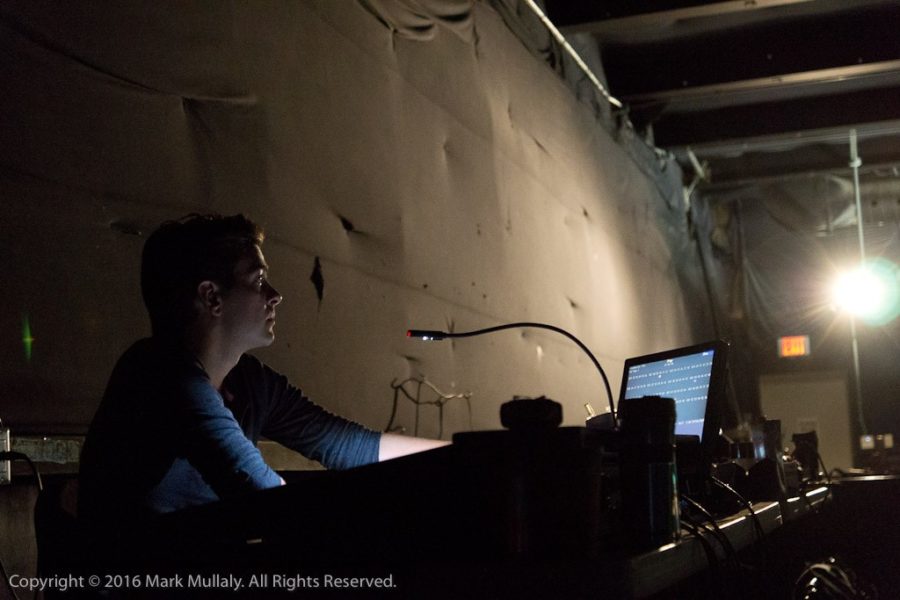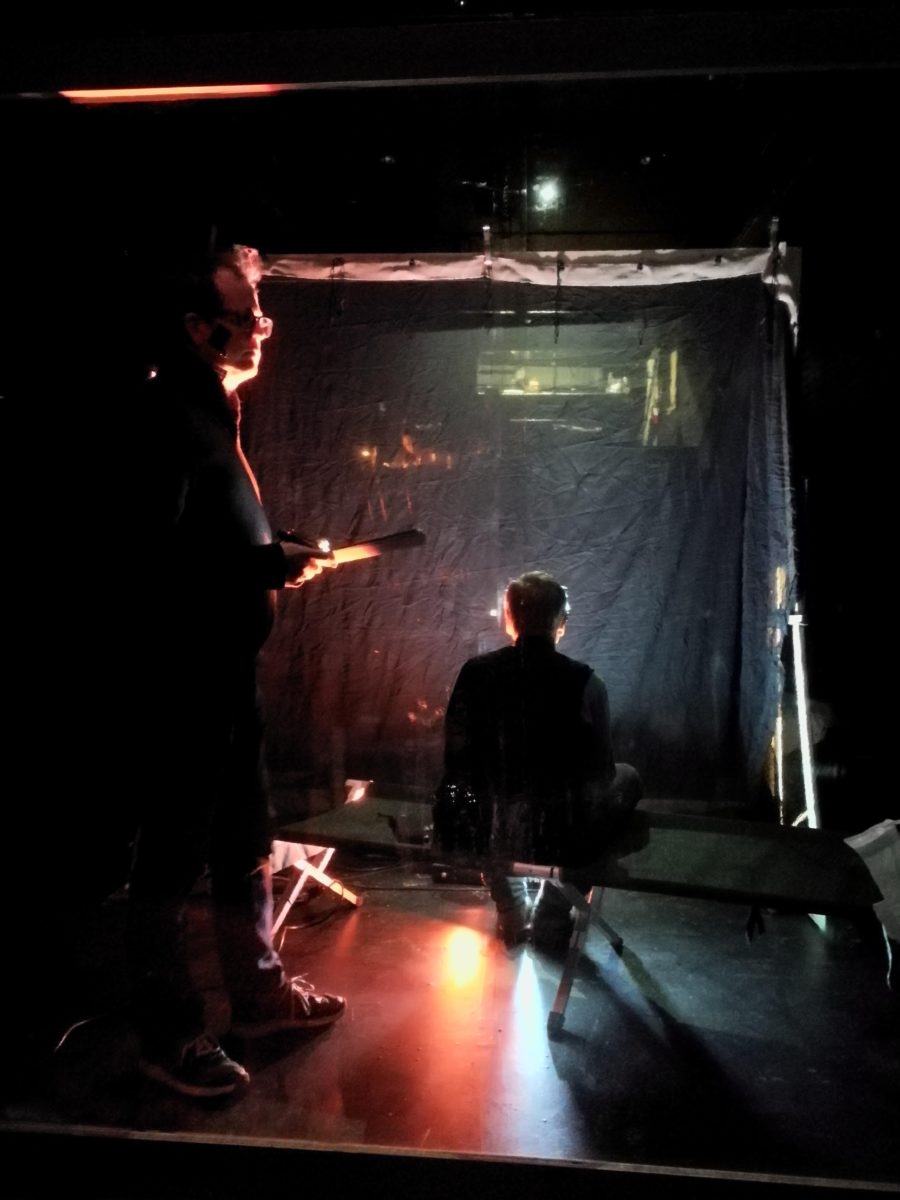 About Nick
Nick Blais designs across Canada in all manner of discipline and venue from Toronto's Royal Alexandra Theatre to the base of the Calgary Tower. Head of Design for Outside the March, Board Member for the Associated Designers of Canada and Resident Designer for Actors Repertory Company. Nick devotes his design efforts to bringing emotive and transformative visuals to life through the never-ending experimentation and exploration of creative risk.
Featured in the Professional Lighting and Production Magazine for his innovation in "off-the-grid" lighting design and site specific scenography. Nominations in both Set and Lighting Design at the 2017 Dora Awards for POMONA (ARC). Recipient of Toronto Theatre Critics award for Best Design in 2013 for TERMINUS and MR. BURNS in 2015 (Outside the March). 2014 My Theatre Award Toronto recipient: Best Design for New Jerusalem (Harold Green Jewish Theatre). Various other awards and nominations in Calgary, Edmonton, Victoria and Toronto.
Credits with ARC: Pomona, Moment.
Other select credits: Vespers (Royal Winnipeg Ballet); JERUSALEM, TomorrowLove, Mr. Burns, TERMINUS (Outside the March) Glass Menagerie (The Grand Theatre); Bang Bang (Factory Theatre); Midsummer (Shakespeare in the Ruff); The Sea (Humber College); West Side Story (Citadel Theatre); BRANTWOOD (Sheridan); Aliens (Coal Mine Theatre); The Unending (Convergence Theatre); Domesticated (Company Theatre and Canadian Stage); Hound of the Baskervilles, All Shook Up (Globe Theatre); Madama Butterfly (Saskatoon Opera); I Claudia, Prince of Homburg (Talk is Free Theatre)
Jackie Chau – Set & Costume Design
As the set and costume designer for DISSIDENTS, the challenge is trying to visually evoke a specific world and simultaneously remaining mysterious, and not revealing too much to the audience. The script also has a lot of design heavy requirements and problem solving, not just from set and costumes, but other areas of design as well. We had a workshop back in February that had a strong design focus and the directors, actors and designers made a lot of great discoveries. It was great to have all the designers in the room, so we could start creating our own visual language that was specific to the show.
While continuing research post-workshop, the set design focus modified from a make shift prison/interrogation cell (like make shift hospitals or military camps) to a more industrial and utilitarian structure. I started looking at images of different prison locations in Canada and other parts of the world. In times of high conflict and civil unrest, many places used local areas like schools and community centers and turned them into prisoner holding areas. There is something so eerie about a space once considered safe and communal to then be transformed into a place of torture and fear. This is a world of extremes that cycles in destruction and rebuilding… but for who and why.
One of the goals I'm hoping to achieve through the set design is to trigger an emotional space. This space is a mash up collage of shipping containers, interiors of submarines and industrial bridges. This cell could be built anywhere. The surroundings outside the holding area could be a jungle, a desert or on the ocean. All areas the military could also occupy. Extending the language of the military, there is some yellow coding on the set that has a very specific message as well, but I won't decode that just yet…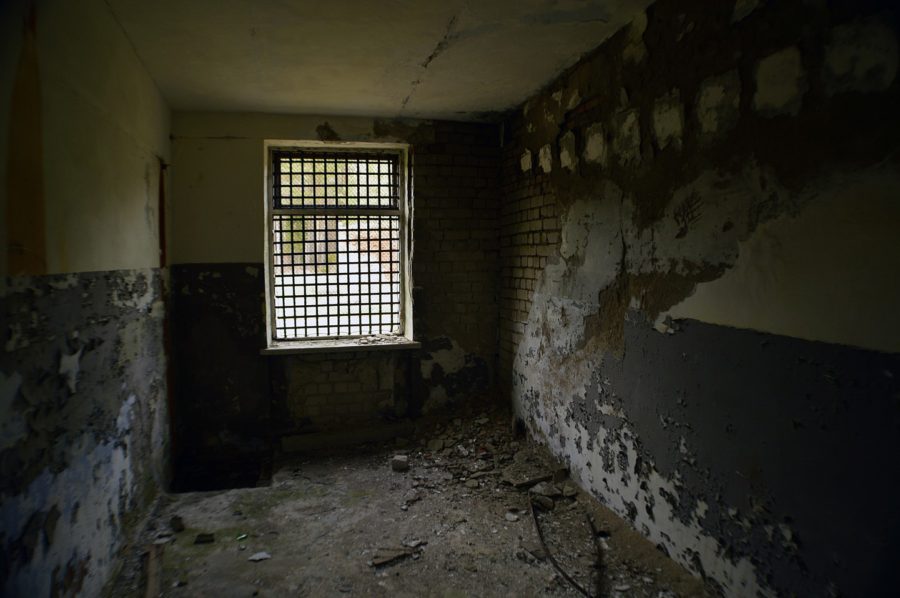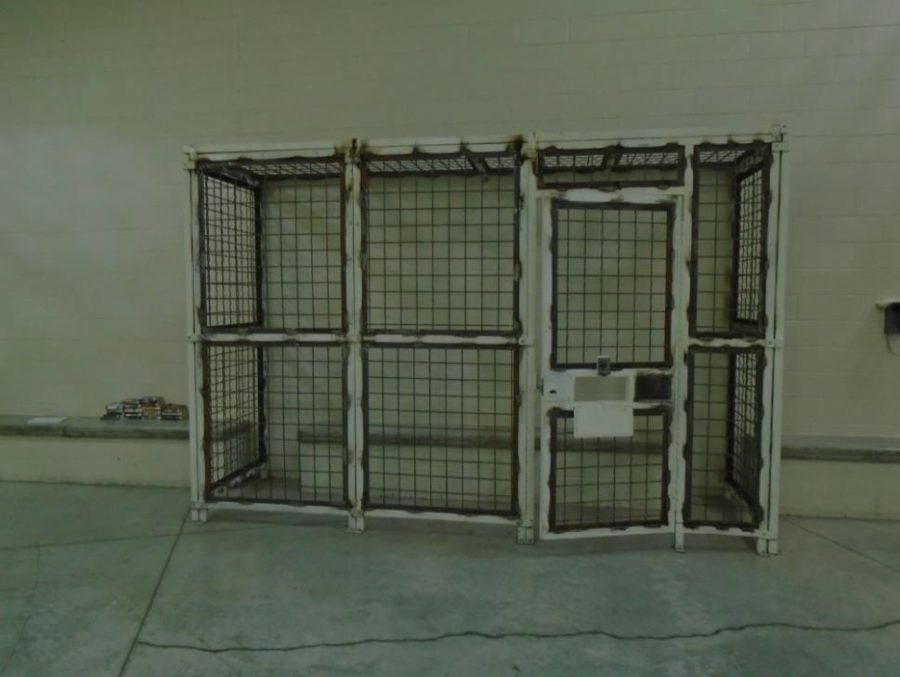 About Jackie
Jackie has worked as a set and costume designer across Canada and her work has toured internationally. In addition, she is a production designer and art director for film and television. Selected theatre design credits include: Sexy Laundry (Theatre Aquarius) Annie Mae's Movement, The Place Between, Salt Baby, Almighty Voice and His Wife, Giiwedin, Tombs of the Vanishing Indian, From Thine Eyes, HUFF (NEPA), Antigone Insurgency, Someone is Going to Come, Talking Masks, Like the First Time, Charge of the Expormidable Moose, Ubu Mayor, Smyth/Williams (One Little Goat), Gas Girls, Cake (New Harlem Productions), The Making Of St. Jerome (eastBOUND Theatre), Romeo and Juliet (TD Dream in High Park/Can Stage), Zadie's Shoes (Factory Theatre), Brown Balls, Mixie and the Halfbreeds (Fu-Gen), The Swearing Jar (Prairie Theatre Exchange), Dirty Butterfly (Bound to Create), Fish Eyes Trilogy (Nightswimming), Canada 300 (Watermark Theatre) Cannibal! the Musical (Starvox Entertainment), Cowboy Versus Samurai, 39 Steps (Soulpepper), Twist Your Dickens (Second City Chicago/Toronto), Mini Me Makeover – Designer and Co-host (CBC Kids/Expect Theatre), Moment, Pomona (ARC), KISS (ARC/Theatre Smash/Can Stage) and The Komagata Maru Incident (Stratford Festival). Jackie was named in NOW magazine's Top 10 Theatre Artists of 2009 and has received 7 Dora nominations for outstanding set and costume design. Upcoming: Stones (Aluna Theatre), Music Music Life Death Music (One Little Goat).
DISSIDENTS opens 5 May 2018 (previews on 3 & 4 May).