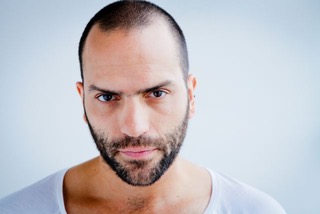 Carlos was born at St Michael's Hospital to (stil)l proud Uruguayan parents. He is now a Toronto based performer, translator, and physical trainer. he was raised between Mississauga and Montevideo, Uruguay, affording him the opportunity to grow up bilingual. Thanks to his work as an actor, he travelled to several parts of the world, in the other times; he's also quite happy to focus on home for a while. Carlos was invited to be a member of ARC by Christopher Stanton in September 2013, an invitation he will always consider among the most beneficial to his personal life and creative work. Thank You.
Selected stage credits include: Cloudless (CANSTAGE), The Walls (SOULPEPPER), Human Animals (ARC), The Scavenger's Daughter (Paradigm Prodxn), Dissidents (ARC), Fortune of Wolves (TNB), Kiss (ARC/Theatre Smash/Canadian Stage), Blood Weddings (Modern Times/Aluna Theatre), Pomona (ARC), The Death of the King (Modern Times/Theatre Centre), Elora Gorge (The Room), Nohayquiensepa (Aluna Theatre), Endings (Passbo Dance), and Crave (Nightwood Theatre).
Selected screen credits include: Blowback, The Expanse, Designated Survivor, Orphan Black, Flashpoint, Kidnap Capital, The Strain, The Punisher: War Zone, and many, many self-tapes.