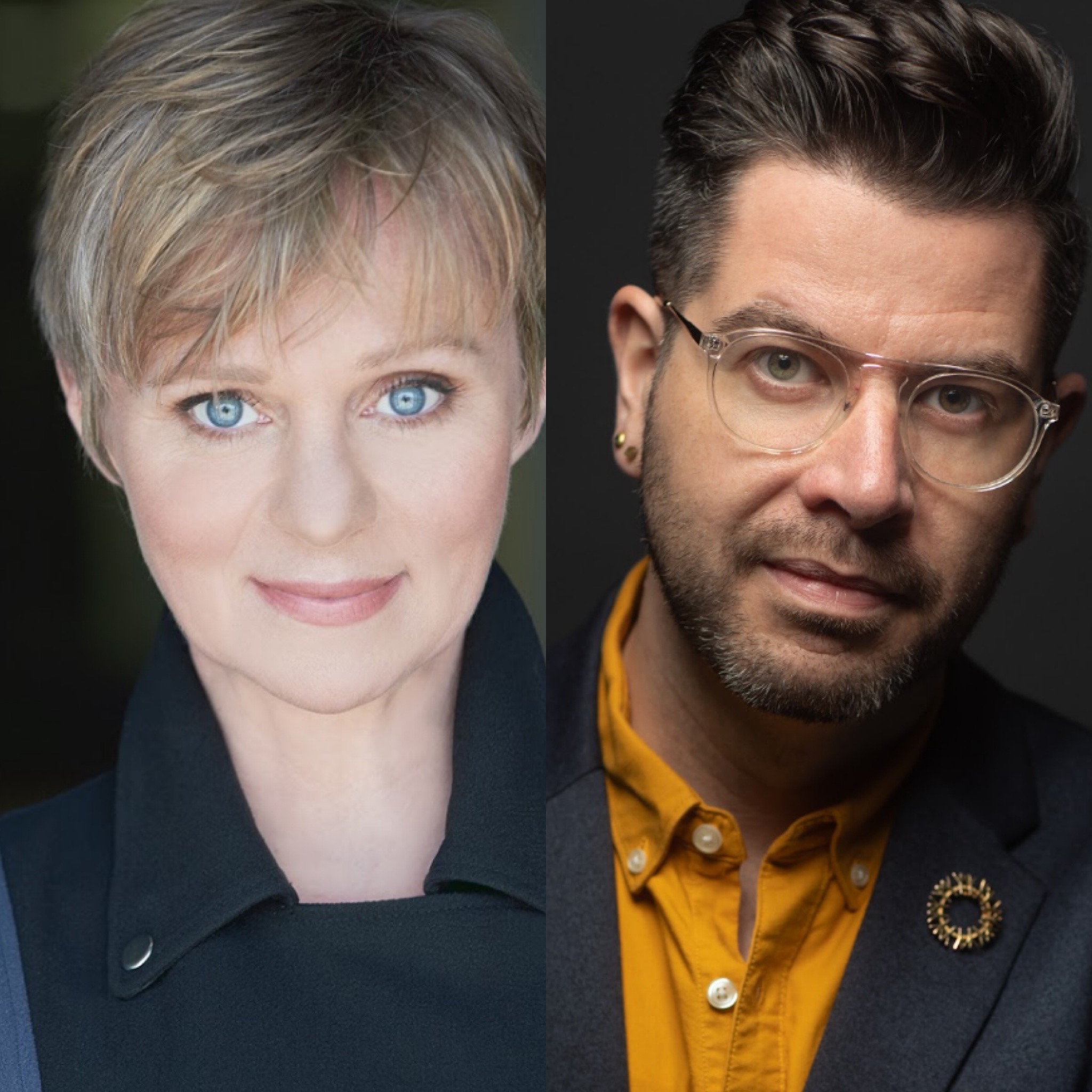 ARC Welcomes New Leadership Team
along with other new appointments
Toronto, ON – March 1, 2021: ARC is thrilled to announce the appointment of Rob Kempson as the new Co-Artistic Producer of the company. Rob joins Deborah Drakeford, who was announced as Co-Artistic Producer last summer, as well as Managing Producer Tamara Vuckovic, as the final member of the new leadership team. Rob is taking on the role after a search that began in the fall of 2020.
"I have been a long-time supporter of ARC, impressed by their collaborative approach to theatre-making, their innovative productions, and their award-winning performances," said Rob. "This is a group of artists who are inspiring not only because of their individual attributes, but because of their commitment to creating important work together. I am honoured to join their ranks, and to be working alongside my friend and colleague, Deb."
This changeover in leadership and leadership structure comes as the company enters its 21st year of making work that is innovative, rigorous, energizing, and bold. The new leadership model further reflects ARC's commitment to consensus and deep collaboration amongst its Resident Artists.
Co-Artistic Producer, Deb Drakeford, remarked: "I, along with all the Resident Artists, are excited to have Rob joining our company. He brings a wide range of skills to this new leadership model, and we welcome his wonderful artistry and collaborative spirit to our group. We have always counted on Rob being an active and enthusiastic audience member for ARC shows, and I am so pleased to be working with someone whom I have long admired, both as an artist and as a friend."
To read more about Rob's background and experience, please click here.
ARC is also pleased to announce some new appointments throughout the company at this time.
Lisa Li (Soulpepper, Prairie Theatre Exchange) will be stepping into the role of Board Chair after the departure of long-time Board Chair Mark Mullaly. "ARC has reached an incredibly energizing moment in the company's history. Deborah Drakeford has a long history with ARC and her deep respect for the company and the voice of the Resident Artists is very present in her work. Rob Kempson is a long time supporter of ARC and he brings a fresh perspective with lots of complimentary professional expertise. Kempson and Drakeford are the perfect cohort to steer ARC in this next phase of growth, advancement, and artistic excellence. I look forward to working with them and finding ways for the board to support them and the company."
First announced in summer 2020, ARC is thrilled to welcome two new Resident Artists to the company. Makambe K Simamba (Dora Award: Our Fathers, Sons, Lovers and Little Brothers) joins the company along with Nabil Traboulsi (Dora Nominee: Les Zinspirés). Both artists have already begun their collaboration with the company and ARC is excited to showcase their talents in forthcoming productions.
For more information about these appointments: arcstage.com
Twitter: @arcstage | Instagram: @arcstage | Facebook: ARC
For images, interviews, or more information, please contact generalmanager@arcstage.com.
***
ARC is a diverse and multi-disciplined group of Resident Artists — performers, designers, directors, visual artists, musicians, composers, writers, curators, producers, and stage managers. ARC takes a rigorous, energetic, socially active, and highly collaborative approach in presenting contemporary international works that have rarely – if ever – been staged in Canada (or Turtle Island); in re-imagining world theatre "classics;" and in devising original performative work based on global literary sources.