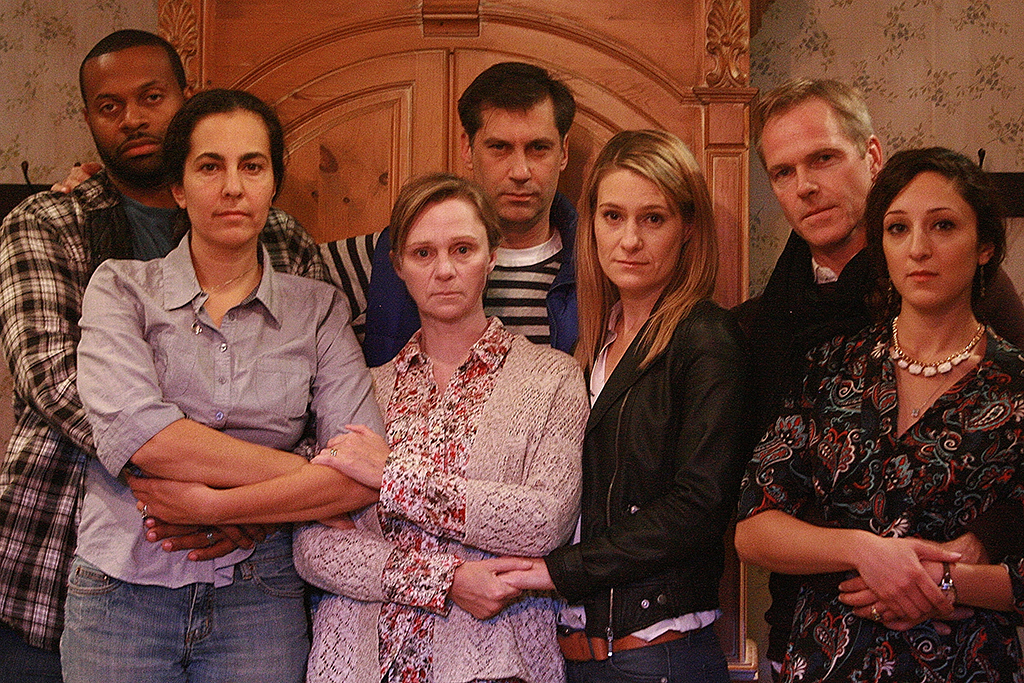 It's been 15 years since a single act of sudden violence ripped the Lynch family apart. Since then, those left behind retreated into the routine of normal family life – whatever that means.
Tonight, Nial Lynch comes home.
It quickly becomes clear that the ghosts haunting this family have only been lying in wait.
The knives are out tonight. (And not to cut the quiche.)
Nominated for 6 Dora Mavor Moore Awards
in the Independant Theatre Category.
Outstanding Production (ARC).
Outstanding Ensemble (ARC).
Outstanding Set Design (Jackie Chau).
Outstanding Performance (Aviva Armour-Ostroff).
Outstanding Performance (Deborah Drakeford).
Outstanding Direction (Christopher Stanton).