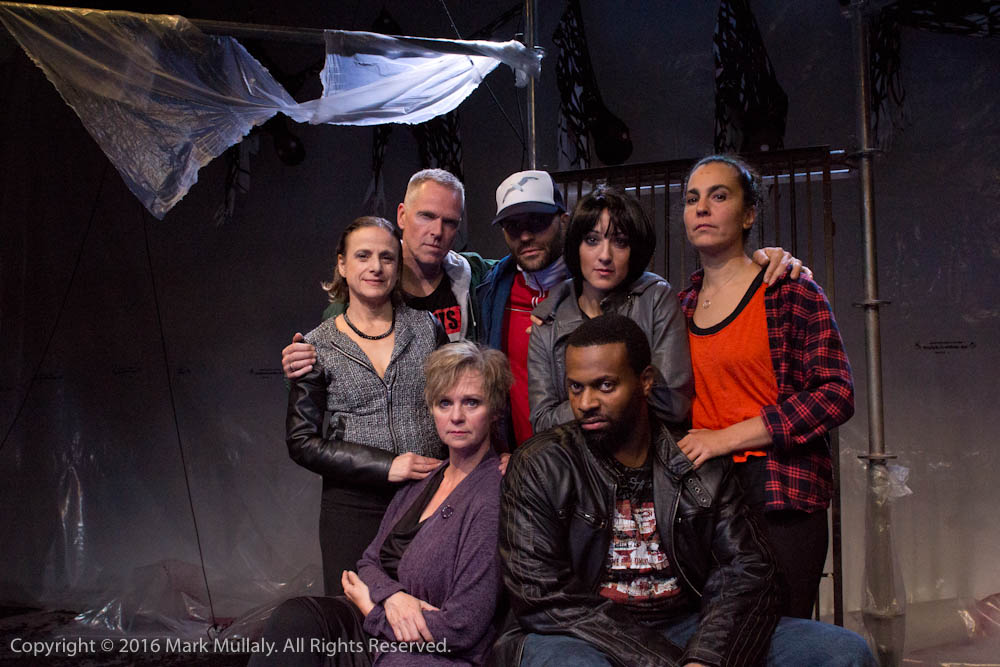 McDowall's complex yet elegant structure plays ingeniously with timeline, twisting and folding our notions of what happens when. The fluid sense of identity. The sudden shifts in tone. The constant surprises.
It's scary. It's strange. It's hilarious. It's absurd. But it's also deadly serious.
POMONA examines action and inaction in the face of some of the ugliest truths. How we turn terrible realites into stories, and then compartmentalize or ignore the stories.
It asks difficult questions about gender politics, and our tendency to marginalize victims of gendered violence – particularly sex-workers – as having somehow earned their fate.
Is it even possible to live a 'good' life when our daily life is so closely linked to great violence occurring out of our sight? In an age where we are constantly bombarded by global tragedy through both social- and mass-media, how do we choose what to take action upon – or to truly care about? Will our ability to compartmentalize our own evil acts forever yield the same results – a cycle of violence, an unending loop? How can we, as individuals, help to break this cycle?
Voices of POMONA [Deborah/Fay]
Voices of POMONA [Bahareh/Keaton]
Voices of POMONA [Aviva/Ollie]
Nominated for 5 Dora Mavor Moore Awards
in the Independant Theatre Category.
Outstanding Production (ARC).
Outstanding Ensemble (ARC).
Outstanding Lighting Design (Nick Blais)
Outstanding Scenic Design (Nick Blais/Jackie Chau).
Outstanding Direction (Christopher Stanton).