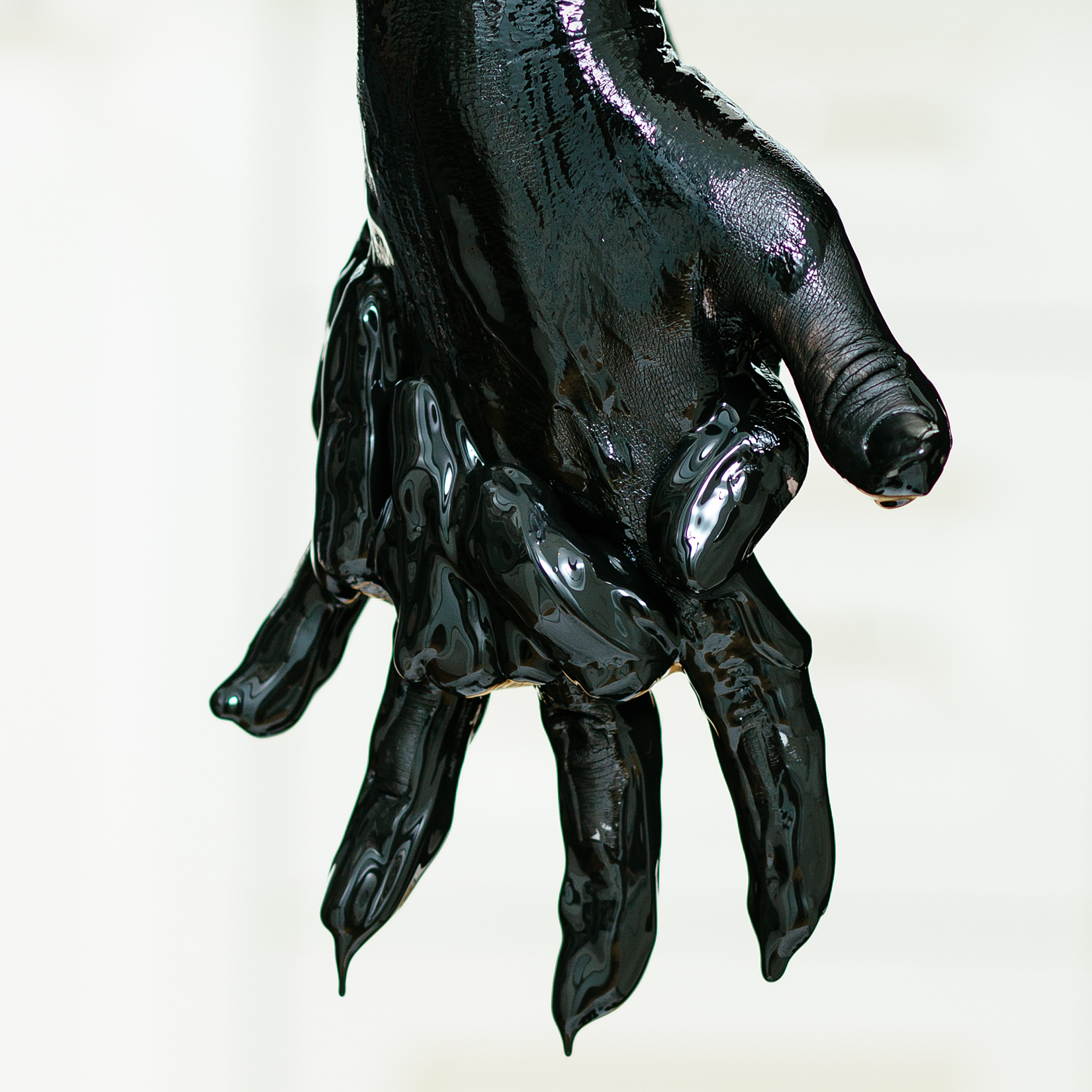 UPDATE…
As a precautionary measure in response to COVID-19, and in solidarity with theatres and cultural organizations across our city, it is with a heavy heart that we made the difficult decision to close our production of OIL. Our FINAL SHOW took place one week early, on Sunday, Mar 15 at 2:00pm.
AUDIENCES AND CRITICS WERE RAVING ABOUT OIL…
"Dazzling. NNNN – Critics' Pick." – NOW Magazine
"An infinite tapestry contained in a neat and beautiful box." – BroadwayWorld
"One helluva bold and riviting production with enthralling performances – incredibly powerful theatre." – OnStage
"The cast is stellar. Oil is a terrific, timely play  by ARC – one of our best indie theatre companies. SEE IT." – The Slotkin Letter
"You can't take your eyes off Bahareh Yaraghi. Samantha brown is deeply compelling." – Sesaya
THERE'S STILL A WAY YOU CAN SUPPORT OIL – AND HELP TO ASSURE IT HAS A FUTURE…
We believe that ARC's production of OIL needs to be seen. However, the broad cancellations due to COVID-19 have put the company's financial stability on uncertain ground. It's not even simply that we had to cancel the run of OIL; ARC receives much of its annual funding from the AGCO's Charitable Gaming initiative. Because of this crisis, all Charitable Gaming events have been suspended across Ontario for the near future. These necessary cancellations have put ARC's future as one of Toronto's leading indie theatre companies on very uncertain ground.
To help ARC mitigate the grave financial loss that we are currently undergoing – and to help ensure that our dazzling production of OIL has a future – the artists of ARC hope that you might consider making a donation. CLICK HERE to find out how you can help support. And thank you for your continued generosity through these strange days…
DID YOU PURCHASE TICKETS TO ONE OF OUR CANCELLED PERFORMANCES?
If you purchased tickets for one of the final week's cancelled performances, we want to provide you with 2 options as a course of action:
We are happy to provide you with a tax receipt for the value of your ticket(s) as a registered charitable organization.
Or, if you would prefer, we are offering ticket buyers a credit toward future ARC productions in the dollar amount of your original ticket price.
You can reach us by emailing outreach@arcstage.com directly. (Our online ticket distributor, Brown Paper Tickets, will not be able to assist you in activating either of the above options!)
This is not an easy decision, but we feel, even on our small scale, we must do our part in ensuring the safety of our artists and our audience.
We appreciate your patience and understanding.
And stay tuned for further developments with OIL in the future…
---
ARC proudly presents the Canadian premiere of Ella Hickson's OIL
From the award-winning theatre ensemble that brought you POMONA (2016), MOMENT (2014), and HUMAN ANIMALS (2019) comes another thrilling and ambitious production.
OIL follows the lives of May (Bahareh YARAGHI) and her daughter Amy (Samantha BROWN) through a swirling collision of empire, history and family. An epic five-part, two-act play spanning 200 years, Hickson's explosive play leaps from the dawn of the industrial age to a futuristic post-petroleum world and beyond.
OIL was performed in Toronto's beloved west-end arts space, Geary Lane, located at 360 Geary Avenue, just north of Dufferin and Dupont.
February 29 – March 21, 2020.

PERFORMED BY
Samantha BROWN
Deborah DRAKEFORD
Lily GAO
Ryan HOLLYMAN
Cyrus LANE
Shadi SHAHKHALILI
Courtenay STEVENS
Nabil TRABOULSI
Bahareh YARAGHI
CREATIVE TEAM
Written by Ella HICKSON
Directed by Aviva ARMOUR-OSTROFF & Christopher STANTON
Assistant Director & Stage Manager Tamara VUCKOVIC
Set & Costume Design by Jackie CHAU
Lighting Design by Nick BLAIS
Music & Sound Design by Maddie BAUTISTA
Video Design by Melissa JOAKIM
Production Manager Crystal LEE
Associate Producer Victor POKINKO
Facebook: @arcstage
Twitter: @arcstage
Instagram: instagram.com/arcstage
Hashtag: #oilTO
Click here for the OIL Paperless Programme (pdf)